Vivienne Burbidge
Vivienne Burbidge
Partner
Vivienne joined Clarke Mairs as a Solicitor in 2014 with a background in Insolvency, Commercial Litigation and Directors Disqualification.
She acts for a range of clients, individual and corporate, Claimant or Defendant, usually in the High Court.
Vivienne specialises in commercial litigation, advising on a range of matters from negligence claims and contractual disputes through to complex shareholder/director disputes and more serious claims of breach of duty, fraud and unlawful conspiracy.
Additionally, Vivienne acts in and assists on a number of property litigation matters which largely relate to the interference with rights over land and failed property transactions giving rise to claims for specific performance and fraudulent misrepresentation.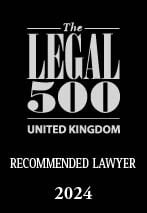 vb@clarkemairs.com
0191 245 4834