James Godden
James Godden
Partner
James qualified as a solicitor in 2011 and is a Solicitor/Partner dealing with property litigation disputes at the firm.
James regularly advises landlords, tenants, developers and investors on a full range of property related litigation. He has extensive experience in relation to breach of contract, enfranchisement, debt enforcement and professional negligence on both transactional and litigious property matters. He has strong relationship with regional and national surveyors within this practice area.
James is a member of the Association of Leasehold Enfranchisement Practitioners in relation to his work in enfranchisement.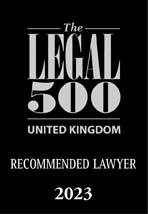 jg@clarkemairs.com
0191 250 8001